Testimonials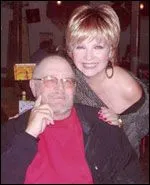 Dr. Cotton & wife Marilyn
Testimonials for Dr. Cotton Feray
"I believe that in life there are probably four or five certain character defining moments.....flashes in time that involve decisions which will reflect the exact nature of a person's soul. The choices that a person makes in that moment reflect the person's authentic self.
I'd been known for years as the outgoing redhead and always thought my red hair was my best feature. So I was quite upset in the fall of 2005 to learn I would lose my hair due to chemotherapy. I worried about losing my identity and not being attractive to my husband.
I'd always known that Dr. Cotton was intuitive, a great listener and full of compassion toward his patients. He really has a knack for putting himself in the patient's shoes! But I really realized the depth of his character when he came home one afternoon with a BALD HEAD. He had shaved his head to support me in my fight against cancer! And he kept shaving it until MY hair started coming back! His wonderful supporting gesture touched my heart beyond anything else he'd ever done for me in our 39 years together. He is truly the most compassionate person I have ever known."
- Marilyn Feray
"My husband and I have been patients of Dr. Cotton for many years. We like his common sense approach in our treatment. He is very thorough."
Sincerely, J.M.
"I have been going to Dr. Cotton Feray for many years. The only reason I started coming to him was because of my insurance. But there have been many changes in my insurance and many new physicians for me to choose from have come to this area. But I will never change doctors. He has given me good care and advice on my situation through the years. I have sent a lot of people to this practice. All the employees remember you which is really great."
Sincerely, M.B.
"As a 60+ year old man with high blood pressure, high cholesterol and a family history of early death from heart disease, I appreciate that Dr. Cotton monitors my health very closely with an annual physical and necessary blood tests every six months. He schedules his complete physicals at 7:45 a.m. so that it does not interfere with my day. His approach is not dictatorial. He makes recommendations for life style changes, but is respectful of me as the patient. I feel that we work together as a team to take care of my health.
Sincerely, TR
I have been seeing Dr. Cotton Feray for over 7 years and finally found a doctor that I truly have confidence in. "
Sincerely, MT
---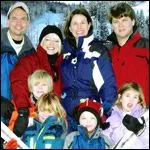 Dr. Lance & Extended Family
Testimonials for Dr. Lance Feray
"My children are ages 10, 8 and 6mo. Dr. Lance has taken care of the youngest since birth and the older two since he came in 1998. I can always get an appointment on short notice when they are ill. He has seen us through many ear infections, fevers, rashes and respiratory infections as well as routine immunizations and well-child checks. A family man himself, he is gentle and obviously loves kids. He is very warm toward the children and they love to see him. When one of my daughters required hospitalization, he listened and was calm, conservative and VERY REASSURING. He treated my daughter as if she was his own."
Sincerely, P.W.
"Dr. Lance is the most caring doctor I've ever had."
Sincerely, M.W.
"One of the things I like most about Dr. Lance Feray is that he takes appointments at 7:20 a.m. This way I can see him and still get to work by 9:00 am. These early appointments are extremely convenient for me as a business man. Also, I like the way he sits down and gives me his full and undivided attention. He is honest, straight forward, and interested in me. He is very respectful to his patients."
Sincerely, E.A.
"I like that with Dr. Lance I can usually be in and out of his office within an hour. I appreciate that he respects my time."
Sincerely, C.M.
---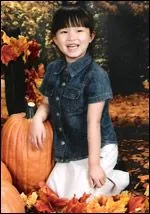 Lisa Leming's Adopted Daughter
Testimonials for the Nurse Practitioners
"We see N.P. Anne and appreciate the time she takes to listen to us. There are many friendly (employee) faces in Dr. Feray's office. We feel like we are 'friends". We like how we never have to wait too long when we have an appointment. And we are always able to get 'worked in' when we are sick."
Sincerely, J.A.M.
"When you go to the doctor you usually aren't feeling well so it is a relief to be treated so professionally when calling for an appointment. The office staff is so friendly and helpful. Lisa (Leming, FNP) is such a good listener and always makes me feel like she is doing her best to take care of me."
Sincerely, KM
"I see Nurse (Practitioner) Anne or Nurse (Practitioner) Lisa for my PAP smears and to order my mammograms. They do my PAP and have are always willing to discuss my concerns about birth control, and more recently, osteoporosis and hormones. I especially appreciate that they perform PAP smears on Saturday. Both of them are thorough, and are very good listeners. They give me all the time I need to discuss my health concerns and my problems as a woman."
Sincerely, P.S.