Services
Same day appointments are available for acute problems such as:
Sports Physicals
Sore Throat
Ear Infections
Poison Ivy
Skin Infections
Urinary Tract Infections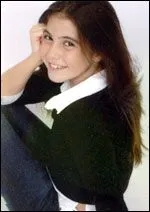 Call before 2:00pm and you'll be given an appointment with the physician or family nurse practitioner before 4:00pm the same day.
Of course, Dr. Cotton and Dr. Lance see a wide variety of problems from acne to viruses, and many chronic problems including hypertension, high cholesterol, and diabetes. Usually for chronic problems we can make you an appointment and see you within 48 hours. We also do a complete line of physicals including complete annual physicals, well woman physicals, well child physicals, school, athletic and camp physicals and L2 physicals for the police department.
Three Female Nurse Practitioners and one physician available to perform PAP Smears.

Appointments available on Saturdays for PAP smears.

Lunch-time appointments available on Tuesdays.

BOTH physicians are Board Certified in Family Practice, are native Texans and trained in the United States.

Appointment desk is answered "live" daily at 7:00 a.m. ( or at least as lively as we can get our employees to be at 7:00 a.m.! ) You never get voice mail or wait for someone to call you back to make appointment.

Appointments are available as early as 7:20 a.m. daily.

Short Waiting Time! Our goal is to seat our patients within 20 minutes of their appointment time...and 95 percent of the time we do!

Open every Saturday morning from 7:00 a.m. until 10:00 a.m. Walk-ins must arrive before 8:30 a.m.
PLEASE NOTE: In an abundance of caution to protect all our patients and our staff, during Covid we can NOT accept Walking-Ins with nasal or chest congestion, fever, sore throat, diarrhea, nausea or vomiting. If you have any of these symptoms, rather than walking in, please call (281) 351-7244 to schedule a TELEMEDICINE appointment.